Slide 1
BREAST
AUGMENTATION
IN FULLY ACCREDITED DAY
SURGERY
HOSPITAL
Slide 2
BREAST
Reduction/Lift
IN FULLY ACCREDITED DAY
SURGERY
HOSPITAL
Slide 3
BREAST Lift
With Augmentation
IN FULLY ACCREDITED DAY
SURGERY
HOSPITAL
Slide 4
BREAST
AUGMENTATION
IN FULLY ACCREDITED DAY
SURGERY
HOSPITAL
Slide 5
BREAST Lift
With Augmentation
IN FULLY ACCREDITED DAY
SURGERY
HOSPITAL
Your Breasts

is an independent company

Focusing on affordable breast surgery for those women unable to afford the high regular prices quoted in today's world. It is so often the case that young women save money to afford the breast surgery, to discover that their goals are unachievable due to increasingly high costs. YB focuses on good quality surgery, and the company has been able to combine very affordable costing with well accomplished, competent and experienced plastic surgeons,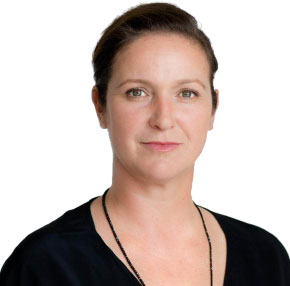 Dr Jenkin completed her undergraduate training at The University of the Witwatersrand in 2001.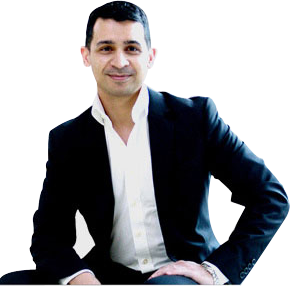 Dr. Geoffreys finished his medical training at the University of Cape town in 2001, after which he did the standard internship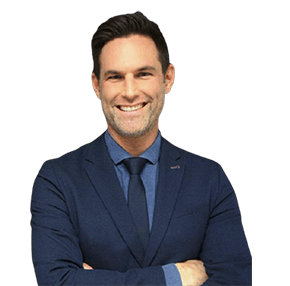 After completion of my Matric at Dale College in the Eastern Cape, I travelled abroad to the United States of America…
Join Our Mailing List
To receive updates, specials and news from Yourbreasts
I am forever grateful that this place exist. You give every person the chance to get a life changing procedure that held them back in life. Highly recommended, perfectionists with hearts of gold. Thank you!!
8 weeks ago I underwent a mastopexy (breast lift) with Dr Gareth Tjasink and I am blown away by the results. My breasts were saggy but small however I did NOT want implants. It was very important to me that my surgeon listened to me in this regard. He did just that and reconstructed my breasts beautifully using my existing breast tissue. He achieved a shape I never thought possible and I consider him a cosmetic genius ! Thank you Dr Tjasink and the entire team at Alchimia Clinic.
Chelcie Anne Erasmus
2022-09-22
Amazing, from the facility to the staff. I couldn't be happier, and thank you isn't enough.
Dr Aimee is beyond amazing!!!!!! She knows exactly what she is doing, she listened to all my requests and I'm extremely happy with how everything turned out. She is highly professional and best of all their prices are the best that I could find. Plan on visiting Dr. Aimee again, she cares about her patients and the work she has done has made me feel so much better about myself.
Germari Steenkamp
2022-09-06
From start to finish this has been the best medical experience I ever had. For years I felt that this procedure was out of my reach. You hear so much about botched surgeries. Dr Jenkin was kind, reassuring and incredibly knowledgeable. I left my first consultation excited and assured. Then, when it came to the operation day itself, the staff was amazing. Every single lady in that operating room cares deeply about what they do and their patients, and the aftercare in the overnight clinic was superb. Special mention needs to go to Shihaam and Julia, who made me feel at home. Dr Jenkin guided me in aftercare and what I could expect, which really helped a lot with those anxious moments once the meds wear off! I'm so grateful for my results, I have a new life! If you are at all on the fence whether you should do this, this is your sign to go ahead and change things for the better.
I have received the most incredible service at this clinic, the staff was very much supportive and made me feel comfortable before and especially after the surgery. Dr Dale Geoffreys was my surgeon and I would recommend him and his supporting stuff for any cosmetic surgery. Thanks, Linda.
Dr Jenkin is amazing. She made me feel so comfortable from the first appointment and through the whole process of a breast reduction. If you are thinking about doing it, feel confident to go ahead, you are in the best hands with Dr Jenkin and her staff.
Not sure where to start! Every employee was wonderful. Gentle, kind and always want to care for you. Fell in love with Shiham 💛 If I could I would take her back to NZ with me..She's an absolute Gem! Her meals were out of this world, plenty portions and makes the BEST tea! The retreat was exceptional 👌 Couldn't fault it. If I could stay another day..I would! Thank you Dr Geoffrey for making this experience one to remember and taking care of my needs. Ur amazing and so is ur entire team!! I will always be recommending Yourbreasts Alchimia Clinics. All the best! Tasch
Most incredible service I've ever received. Dr Aimee is a wonderful, warm hearted surgeon who made me feel so secure and comfortable. The assisting staff went above and beyond to make my surgery feel less "scary". I truly recommend this practice and Dr Aimee to anyone wanting breast surgery - you are in amazing hands, couldn't be happier with my results. And the over night stay had some of the best food I've eaten, felt like a queen in recovery. 10/10 ❤️